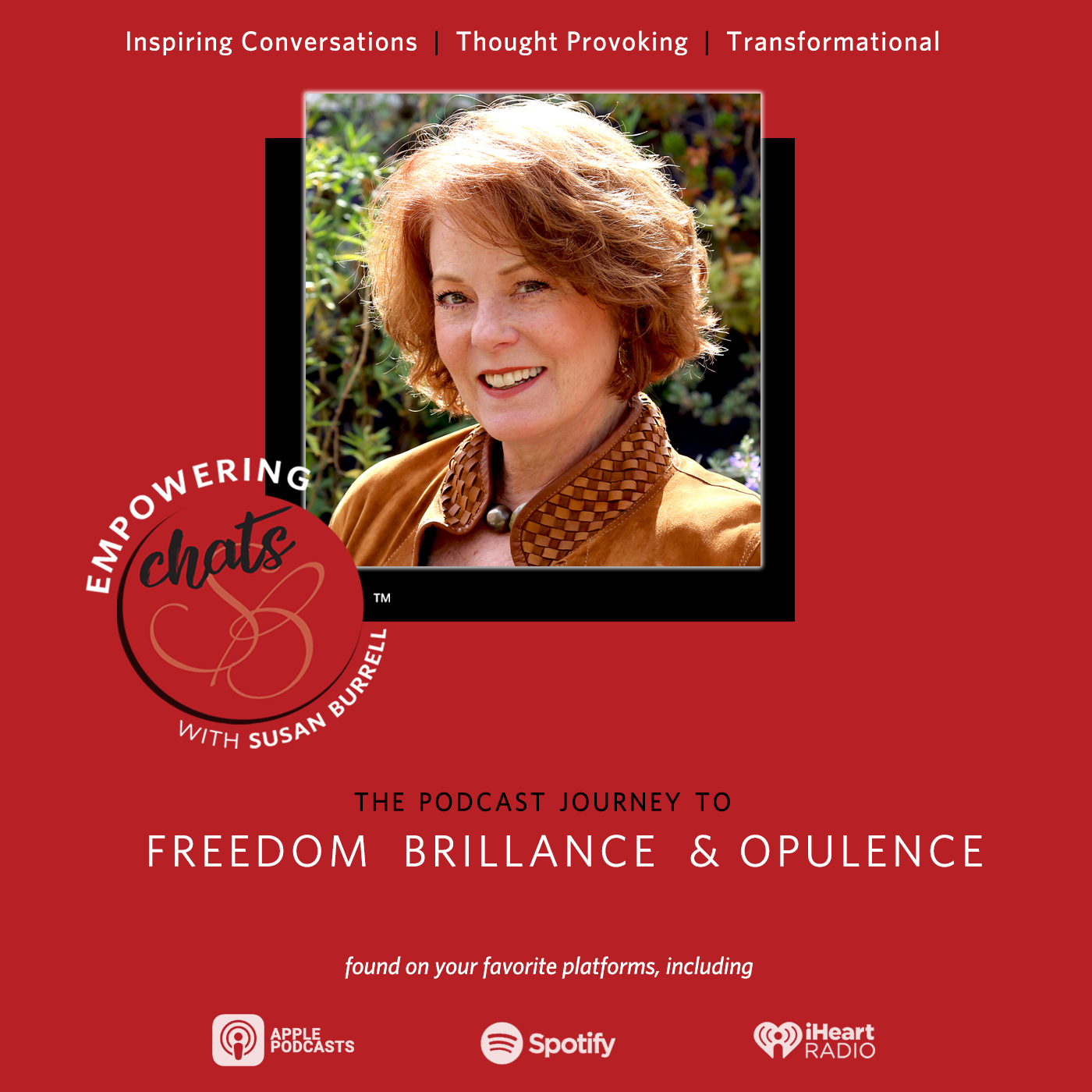 Join Susan and gather some empowering life skills to find your inner freedom, radiate your personal brilliance and live a rich and opulent life. Susan helps strong, capable women who have pockets of self doubt, access their inner wisdom and clarify their Truths. Susan's personal journey of removing energetic blocks within herself, tearing down barriers to personal success and happiness and building an inner foundation of love and courage, informs every conversation.Having come from a background in television and broadcast radio, Susan brings thought provoking guests to her show, asking the question of "How do you live an empowered life filled with freedom and happiness?" The conversations are always rich, peppered with guided meditations, mantras and the how-tos of living a mindful life. To learn more about Susan check out her website: SusanBurrell.com
Episodes
Friday Jun 02, 2023
Friday Jun 02, 2023
EP# 231 - A Solo Episode with Susan Burrell exploring The Abundant Life
We are half-way through 2023. Can you believe it?  And the overall theme this year for Empowering Chats has been "BE-Expansive." And we have done all sorts of deep dives into energy, nurturing, being playful and experiencing beauty, just to name a few.
For the month of June, we will be plunging into The Abundant Life.  What might that look like for you? I think many times when we hear the word "Abundant" the first images or thoughts that come to mind have to do with money or financial security.  And if we don't have that then it must mean that we are broke.
You all know me well enough by now that I like to look up words in the dictionary. And so here goes. The definition for "abundant" reads in part as follows: An extremely plentiful or over-sufficient quantity or supply. It's overflowing fullness and or affluence. 
So, none of that really said anything about money it just said plentiful, quantity, fullness and overflowing. That to me feels much better when I think about my life. I want the idea of abundance to be a sufficient or plentiful quantity of happiness, excitement, harmony. And as I feel those emotions, then abundance in money comes to me and abundance of opportunities present themselves to me. I think that can be true for everybody.
When we focus on abundance, we also need to focus on the positive quality we want to experience an abundance of, an overflowing amount of. I choose joy. I choose freedom. I choose happiness. I have always had these key elements as part of my life's journey.
It's about the "richness" of life. It's about actively seeking the positive and perhaps saying yes to invitations that take you out of your routine so that you too can say yes and welcome the abundance into your life.
To learn more about me and how I show up in the world please visit: SusanBurrell.com