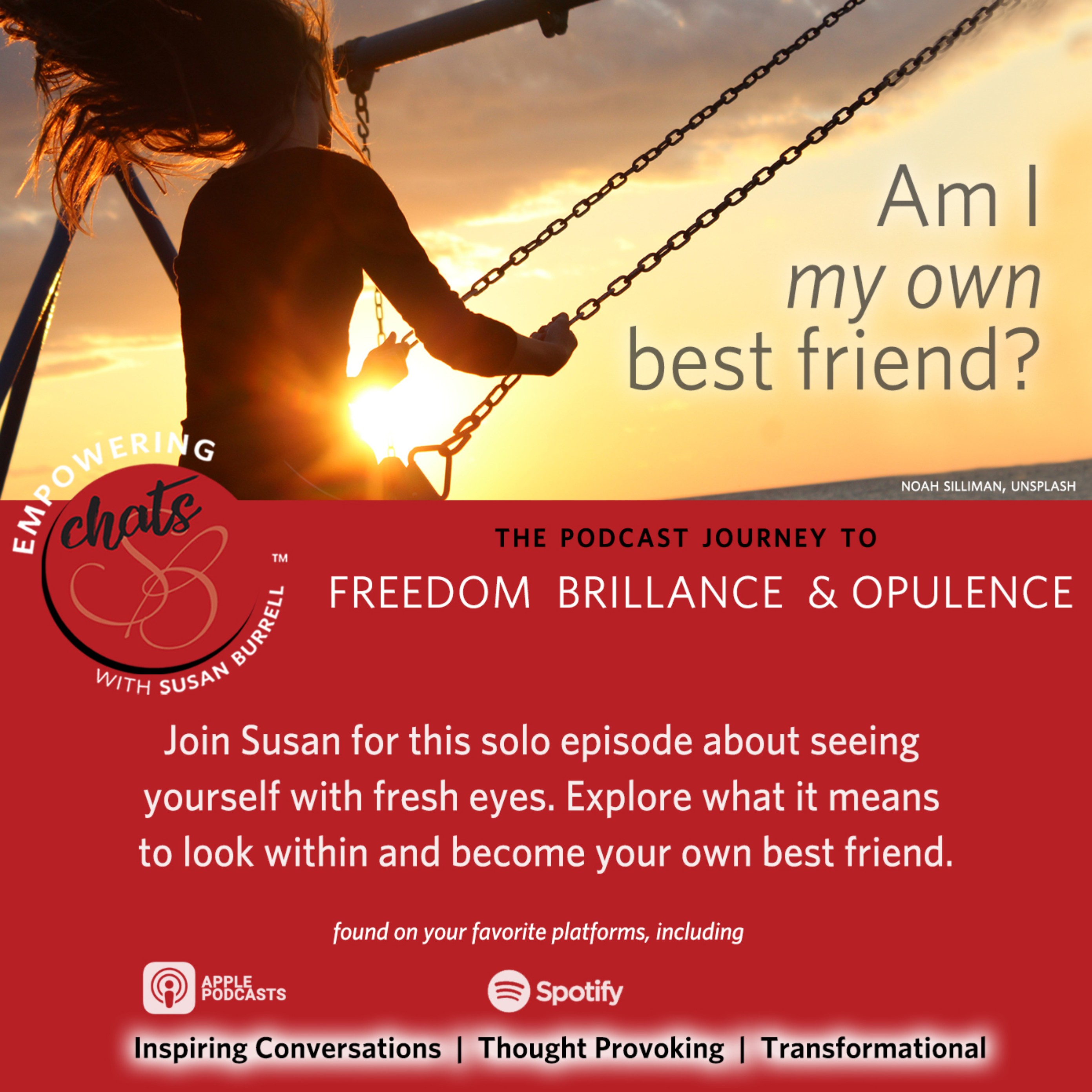 Ep. #184 - Am I My Own Best Friend?  Today's Podcast launches a new theme for the month of May. This month, all of my Empowering Chats will focus on the theme of Enthusiasm. This episode is a solo show where I ask this very important question of how to become your own best friend.
And so, I want you to think about this for a minute: Can you be your own best friend? What does that look like? Feel like? In order for me to get the answers to these questions I had to go deep within, to see myself from a new perspective.
First I had to discern what a best friend is. To me a best friend is someone who is loyal and listens without judgement. A best friend loves me unconditionally and accepts all of me.
So again, I ask myself, can I be my own best friend? And I ask you: Can you be your own best friend and see yourself with fresh eyes? I think we already inhabit those qualities we see in our best friends. I challenge you to try and see yourself how others see you. Embrace your courage, your wisdom and all your special qualities.
Your riches reside within you, so go find your brilliance, your opulence and the freedom to love yourself and be your own best friend.
To learn more about how I show up in the world please visit my website: SusanBurrell.com