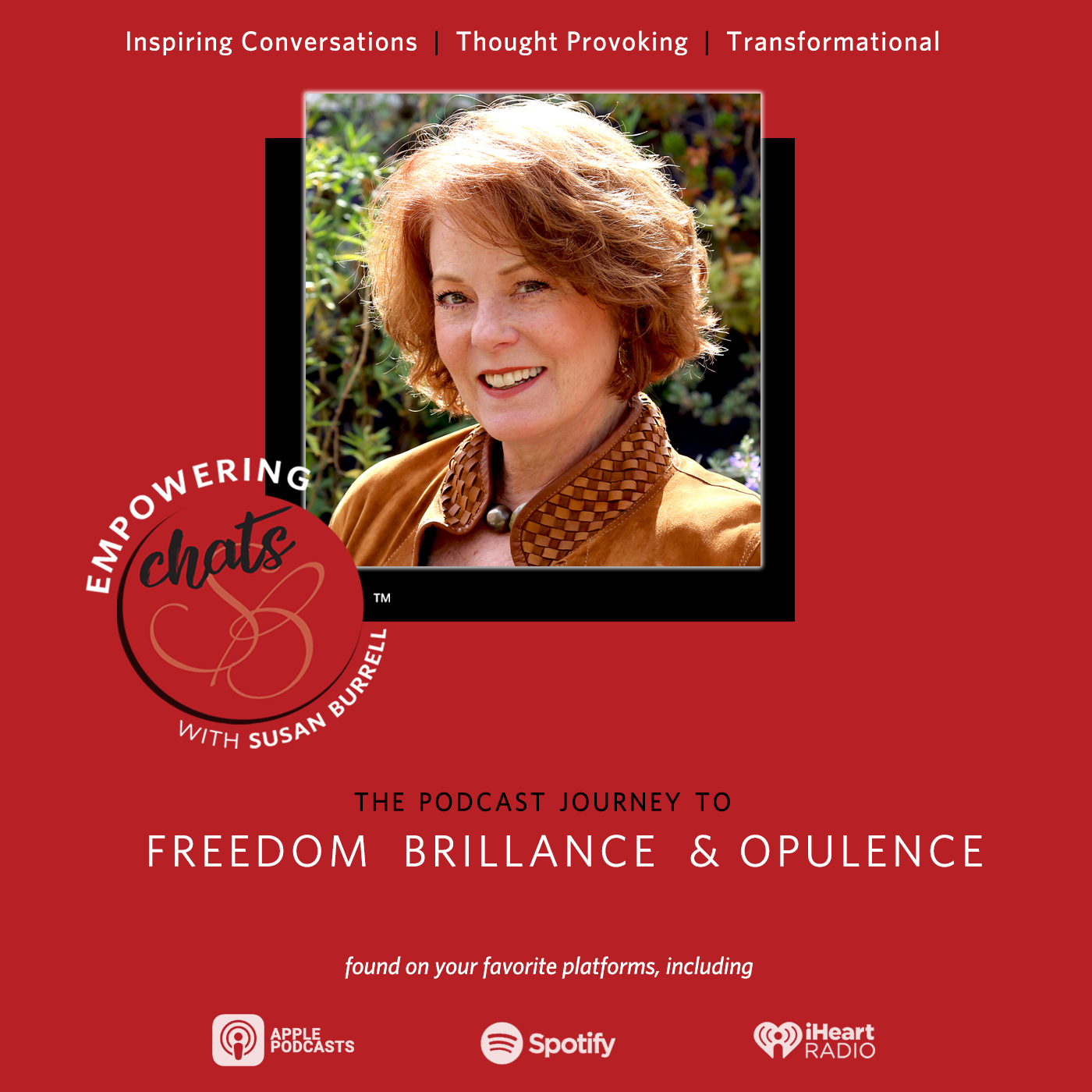 Join Susan and gather some empowering life skills to find your inner freedom, radiate your personal brilliance and live a rich and opulent life. Susan helps strong, capable women who have pockets of self doubt, access their inner wisdom and clarify their Truths. Susan's personal journey of removing energetic blocks within herself, tearing down barriers to personal success and happiness and building an inner foundation of love and courage, informs every conversation.Having come from a background in television and broadcast radio, Susan brings thought provoking guests to her show, asking the question of "How do you live an empowered life filled with freedom and happiness?" The conversations are always rich, peppered with guided meditations, mantras and the how-tos of living a mindful life. To learn more about Susan check out her website: SusanBurrell.com
Episodes
Friday Nov 04, 2022
Friday Nov 04, 2022
Ep #207 - Dream Big - A Solo Episode with host Susan Burrell
We are now in the month of November and the theme for this month is "Enlighten." And as I began to record this episode another word popped up that is now also part of this show, and that word is "Envision."
And so, this show will focus on both of those themes. I always like to look up the definition of the words I choose to focus on – it helps me to see more of what lies within the word. To enlighten means to give intellectual or spiritual light to – in other words, to shed light on. And to Envision means, to imagine or visualize a future possibility.
This episode explores how we can seek or look inside ourselves in order to become enlightened. I believe we can only reach an enlightened state by opening up our hearts and listening to what needs to be heard. I feel we are not meant to seek answers outside of ourselves but rather go within to listen to our own wisdom. When we do that we become enlightened beings and that is when others sync up with us.
Learning to listen from within, not with our heads but with our hearts, is how we can access our inner-knowing and grow from that space.
Envision is also part of this show. And may well be the theme for Empowering Chats for 2023. As we come close to ending this year and approaching the next, I ask you to begin to take time to dabble in your vision – in what you would like to see for yourself in 2023. 
Can you Dream Big?
Can you begin to Envision and Shed Light on what 2023 can Become for You?
I truly believe that envisioning comes from that centered space within your heart, within yourself and it is accessible to all of us.
I invite you to take a listen to this show where I share with you my personal tools that are available on my website and through my book, Live An Empowered Life to help you get to your special place and envision what is next for you.
To learn more about how I show up in the world please visit my website: SusanBurrell.com
To Purchase my book: Live An Empowered Life! A 30-Day Journey Book, visit: susanburrell.com/book