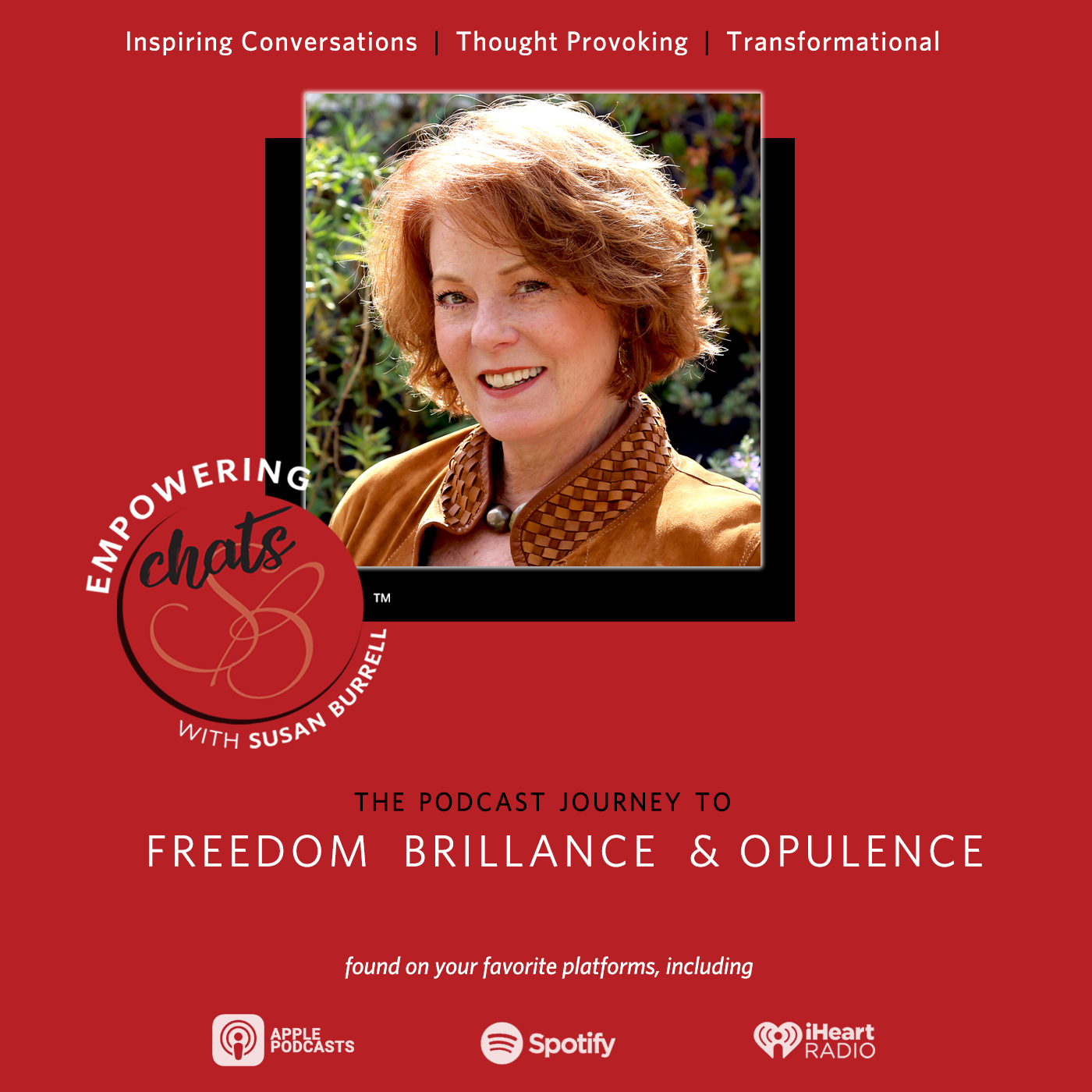 Join Susan and gather some empowering life skills to find your inner freedom, radiate your personal brilliance and live a rich and opulent life. Susan helps strong, capable women who have pockets of self doubt, access their inner wisdom and clarify their Truths. Susan's personal journey of removing energetic blocks within herself, tearing down barriers to personal success and happiness and building an inner foundation of love and courage, informs every conversation.Having come from a background in television and broadcast radio, Susan brings thought provoking guests to her show, asking the question of "How do you live an empowered life filled with freedom and happiness?" The conversations are always rich, peppered with guided meditations, mantras and the how-tos of living a mindful life. To learn more about Susan check out her website: SusanBurrell.com
Episodes
Friday Jun 09, 2023
Friday Jun 09, 2023
EP# 232 - The Money Walk - An Interview with Author and Visionary, Judy Wilkins-Smith
It is a true pleasure to have the privilege to once again engage in a lively chat with Judy Wilkins-Smith, whom I interviewed last year. Judy's book, "Decoding Your Emotional Blueprint" – touches on many things, and today's talk focuses on money and abundance.
According to Judy she says we all have a system in place to deal with inherited belief systems.
Judy's focus is on the transformational aspect of what we can do to change our inherited patterns. She goes on to say that it begins by exploring our "personal" pattern(s). Judy breaks it down by letting us know that we all have a choice. And we inherit emotional DNA or patterns in the same way that we inherit physical DNA. So she asks the question, What is the chapter that only I can write? 
Emotional DNA is our pattern, our way of responding to an event or occurrences in our life.  These patterns can be passed on from generation to generation, so much so that it becomes "our" truth – but is it still true? And here's where Judy helps her clients to see the pattern that needs to be identified so that transformation can occur.
I personally think we forget we have the ability to change, to transform and break the limiting cycles that we find ourselves in.
Judy strongly believes we are co-creators of our life and we can break the limiting cycles we find ourselves in.
Our thoughts surrounding money or the way we perceive money is also inherited from our family.
Judy explains that many times there are 2 patterns at play – The one that is currently playing out and the one that is trying to make itself known and take the place of the unhealthy pattern.  The one that wants to make itself known is the one centered in the heart and the one that only you as an individual can write.
Money is not about greed. It is about flow and sharing and having abundance.
To learn more about Judy Wilkins-Smith visit: JudyWilkins-Smith.com
To purchase Judy's book, Decoding Your Emotional Blueprint visit: judywilkins-smith.com/products/
To learn more about how I show up in the world please visit my website: SusanBurrell.com