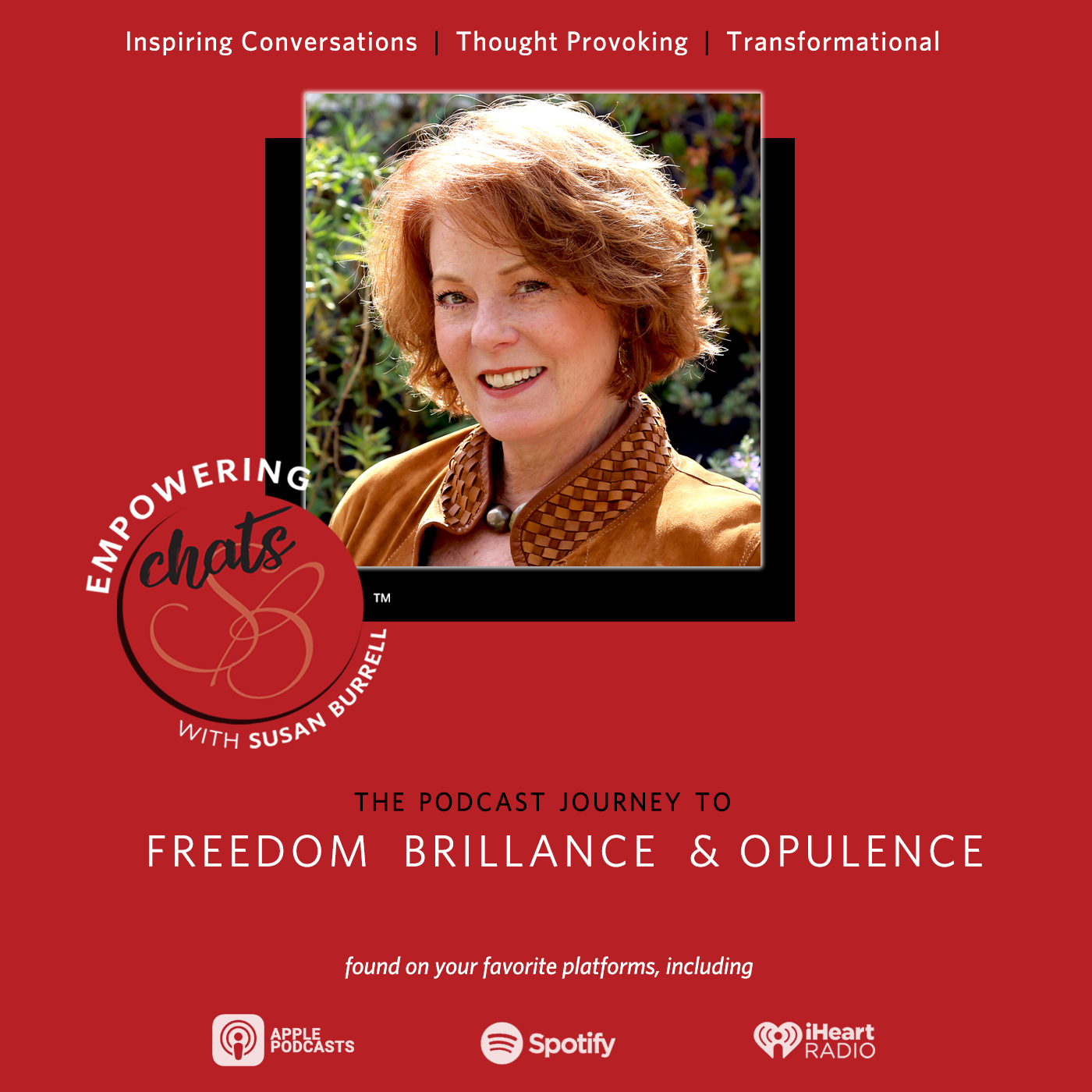 Join Susan and gather some empowering life skills to find your inner freedom, radiate your personal brilliance and live a rich and opulent life. Susan helps strong, capable women who have pockets of self doubt, access their inner wisdom and clarify their Truths. Susan's personal journey of removing energetic blocks within herself, tearing down barriers to personal success and happiness and building an inner foundation of love and courage, informs every conversation.Having come from a background in television and broadcast radio, Susan brings thought provoking guests to her show, asking the question of "How do you live an empowered life filled with freedom and happiness?" The conversations are always rich, peppered with guided meditations, mantras and the how-tos of living a mindful life. To learn more about Susan check out her website: SusanBurrell.com
Episodes
Friday Apr 28, 2023
Friday Apr 28, 2023
Ep#227 - An Interview with Dream Therapist and Author, Kelly Sullivan Walden.
My guest for this Empowering Chats episode is the charismatic Dream Therapist and Author, Kelly Sullivan Walden.  The title of her latest book caught me off guard, it's called: A Crisis Is a Terrible Thing to Waste.
Kelly tells her story with humor and authenticity. She has a way of bringing humor into places that are uncomfortable and dark. I think she is an amazing storyteller. The Chapter titles in her book alone are sarcastic and funny. Some of those titles include: You Can't Plug in Here, The Hippie and The Hypocrite, Infinite Pie and My Ass is on The Line.
Kelly writes about how clunky and awkward being human can be. And she points out that we all have similar experiences in this journey we call life.
Kelly's inspiration for this book occurred on New Year's Day several years ago as she was setting her intention for the coming year. She contemplated what it was she was supposed to write about. What came through was something she rejected on first impulse. She was directed to write about the worst year of her life, which occurred at the tender age of 21, when she spent a whole year as a stripper.  She had never shared that part of her life with anyone and now she was being prompted to write about it and share it in written form.
Ultimately, in the process of writing her story, she came to love the part of herself that she had hated for decades. Writing about it brought it into her heart and she was able to uncover a lot of shame and finally heal.
What she found as she began to share her story was that it gave others permission to share their experiences.  Little by little she found herself getting more connected to her authentic self and to those in her life.
Kelly and I both believe it's about embracing all of who we are, including the shame and the shadow side so that we can merge the layers that make up all of who we are as a human. By doing this you become more expansive and you can make room for all of it.
What a beautiful and amazing conversation we shared.
To learn more about Kelly Sullivan Walden please visit: KellySullivanWalden.com
To purchase her book visit: KellySullivanWalden.com/sweet-dreams-shop
To learn more about me and how I show up in the world please visit: SusanBurrell.com