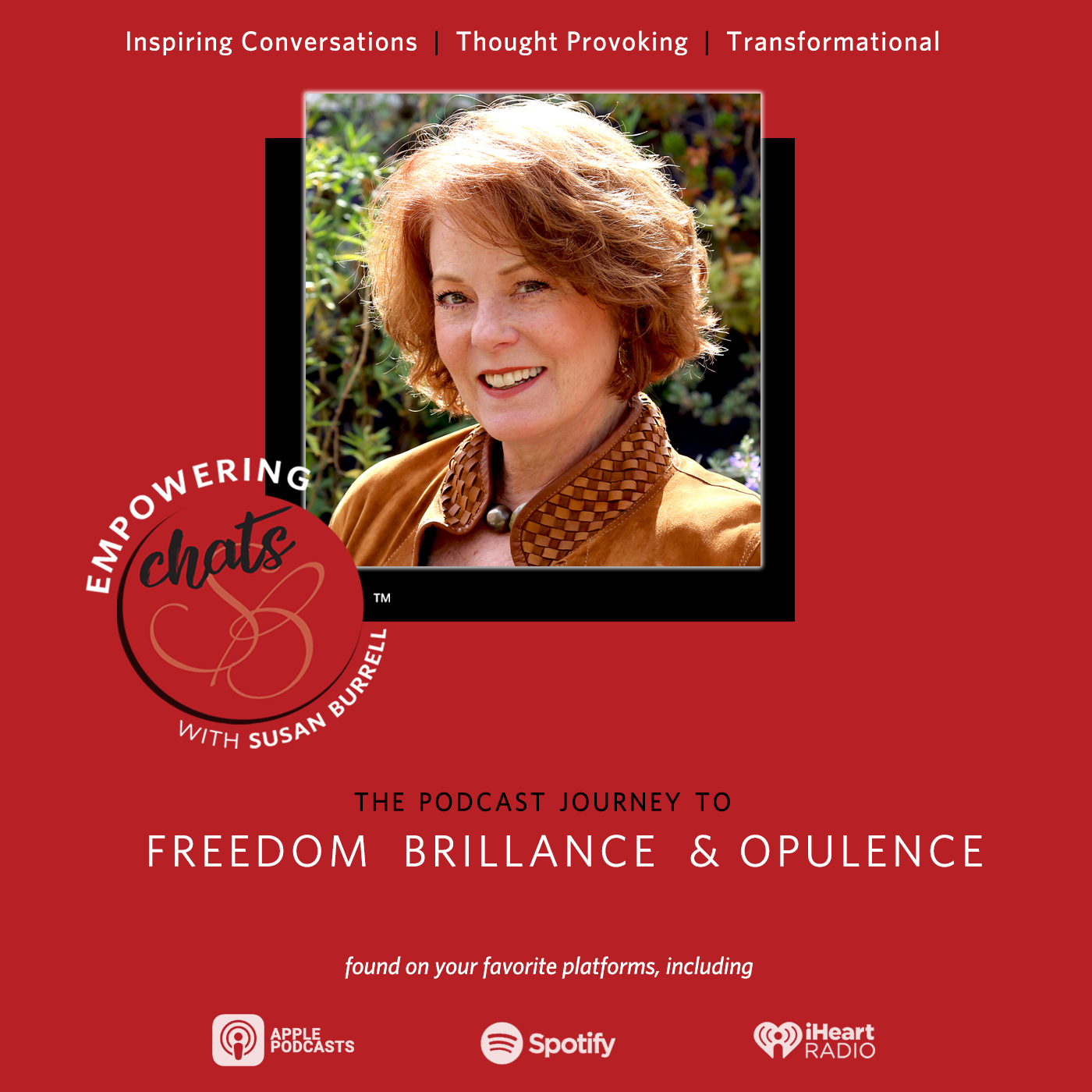 Join Susan and gather some empowering life skills to find your inner freedom, radiate your personal brilliance and live a rich and opulent life. Susan helps strong, capable women who have pockets of self doubt, access their inner wisdom and clarify their Truths. Susan's personal journey of removing energetic blocks within herself, tearing down barriers to personal success and happiness and building an inner foundation of love and courage, informs every conversation.Having come from a background in television and broadcast radio, Susan brings thought provoking guests to her show, asking the question of "How do you live an empowered life filled with freedom and happiness?" The conversations are always rich, peppered with guided meditations, mantras and the how-tos of living a mindful life. To learn more about Susan check out her website: SusanBurrell.com
Episodes
Friday Oct 21, 2022
Friday Oct 21, 2022
Ep #206 - In this episode, I sit down with Dr. Lyz De Boer to discuss what it means to lead with love, as well as the key qualities that new leaders must express and embody to succeed.
I am excited to introduce my guest, Dr. Lyz DeBoer for this episode of Empowering Chats with Susan Burrell. She and I speak the same language and we had such a great time connecting on this chat.
We synched up because we are both in alignment with love.  Dr. Lyz, as she is so lovingly referred to by her friends and colleagues, is a hopeful romantic who empowers her clients to reach for love, with the fun factor always present. She is a love and relationship specialist and owner of Visionistas By Design Wellness Boutique. We talked about several things, including working with people and how to lead with love. In this transitional period of time we are all experiencing, I think it's important that we have leaders that lead with love.
I think we all need to lead with love in our lives, in our relationships, with our partners, with our children and with family members. It is everywhere and Dr. Lyz's work as a guide, leads people in learning how to heal, learn and grow.
The Team at Dr. Lyz's wellness boutique came up with a set of core values for their company with Love at the center.
Dr. Lyz and I talked about the importance of opening yourself up with curiosity not judgement. And how this can be a fun process. This is not something to be afraid of but rather to be embraced with curiosity and love. It's a conscious choice. We also talked about how it is okay to have the hateful, angry feelings and the importance of acknowledging them. And then recognizing that there is no need to take action based on those hateful feelings. It is always better to respond with love. That's why we both agreed that it's important to slow down, to breathe and to take a moment to pause before responding in a negative or destructive way.  The simplest action is to stop, breathe and ground in love.
It not only lifts you up but it lifts up those in your circle.
To learn more about Dr. Lyz DeBoer please visit her website: drlyz.com
To listen to her podcast, Empowered by Design visit: drlyz.com/empowered-by-design-podcast
To learn more about how I show up in the world please visit my website: susanburrell.com