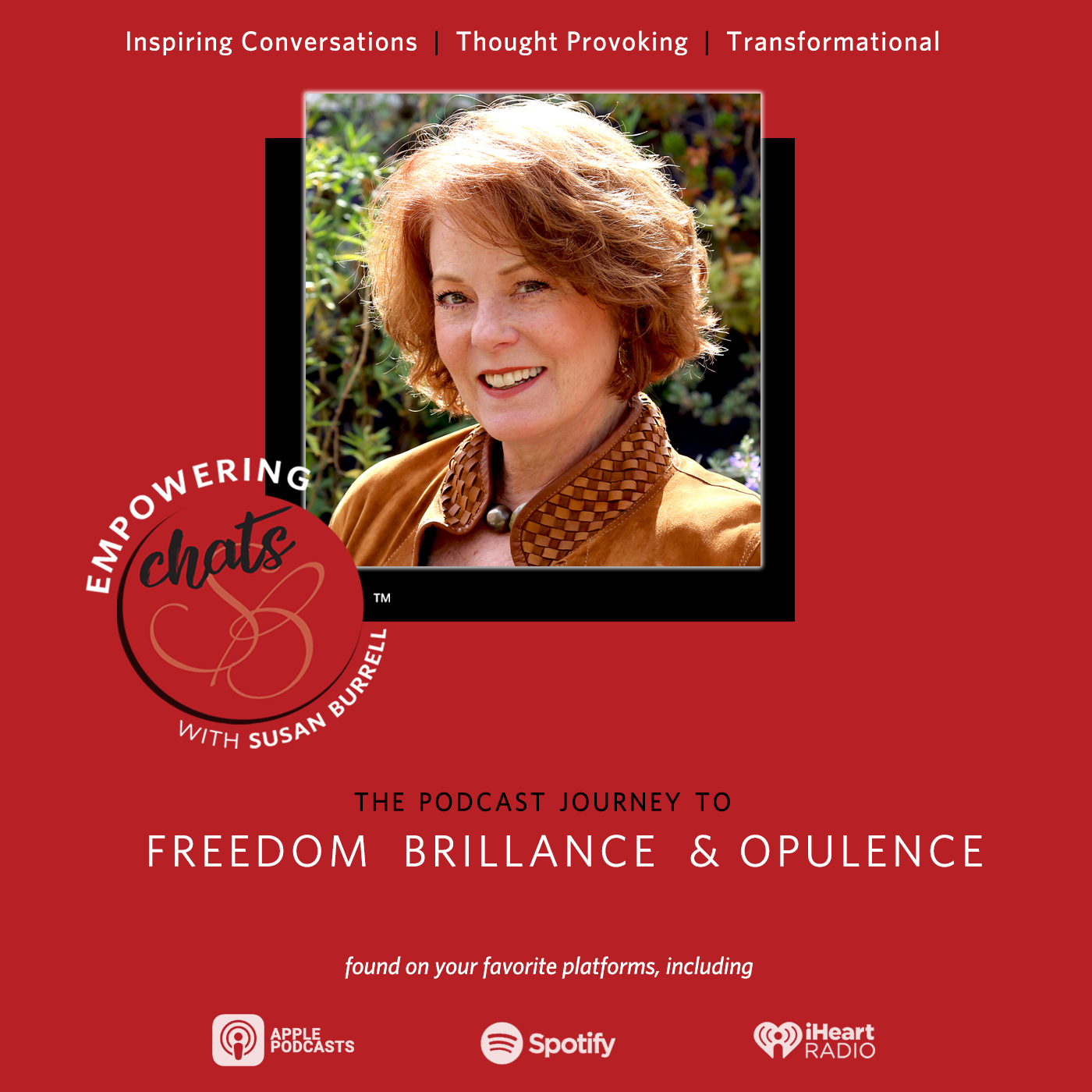 Join Susan and gather some empowering life skills to find your inner freedom, radiate your personal brilliance and live a rich and opulent life. Susan helps strong, capable women who have pockets of self doubt, access their inner wisdom and clarify their Truths. Susan's personal journey of removing energetic blocks within herself, tearing down barriers to personal success and happiness and building an inner foundation of love and courage, informs every conversation.Having come from a background in television and broadcast radio, Susan brings thought provoking guests to her show, asking the question of "How do you live an empowered life filled with freedom and happiness?" The conversations are always rich, peppered with guided meditations, mantras and the how-tos of living a mindful life. To learn more about Susan check out her website: SusanBurrell.com
Episodes
Friday Apr 07, 2023
Friday Apr 07, 2023
Ep- # 224 - Richard Bach's Life Adventure, A Revisit of a 2014 Interview with Author and Pilot, Richard Bach
We have now entered into the month of April.  It feels like Spring is finally in the air. The sun is shining and the flowers have begun to bloom, at least that's true for Southern California. I hope that is also true for your hometown as well.
The theme for this month is, "Xiexie" which means Thank You in Chinese.  So, all of this month's shows will relate to thank you, gratitude or being grateful.
The show I am featuring for this episode of Empowering Chats is an interview I did in 2014 when I used to host a radio show called, "Living Your Inspired Life with Susan Burrell." It features author and pilot, Richard Bach.
It's the perfect show to kickstart this month's theme. In August of 2012 Richard Bach suffered a serious plane crash while flying solo in the San Juan Islands. We talk about this "life adventure," and what it meant to kiss death and survive it.
He spent a full year in recovery following this accident and he writes about it in his book: "Illusions II – The Adventures of a Reluctant Student."
Richard learned to be a pilot while in the Air Force in 1954.
His other love was writing. And his life changed one night in 1959 as he walked home and heard a voice behind him say: "Jonathan Livingston Seagull." He turned around to find that no one was there. He rushed back home to his apartment and when he sat down at his desk, a full movie played out in front of his eyes, showing the seagull's story. This was the beginning of his famous novel, "Jonathon Livingston Seagull."
He received 19 rejection letters before it was finally published in 1970 and became a best-seller. It catapulted Richard to stardom and it has remained in print for over fifty years.
To learn more about Richard Bach visit: RichardBach.com
For a library of his books visit: RichardBach.com/books
To learn more about how I show up in the world please visit my website: SusanBurrell.com