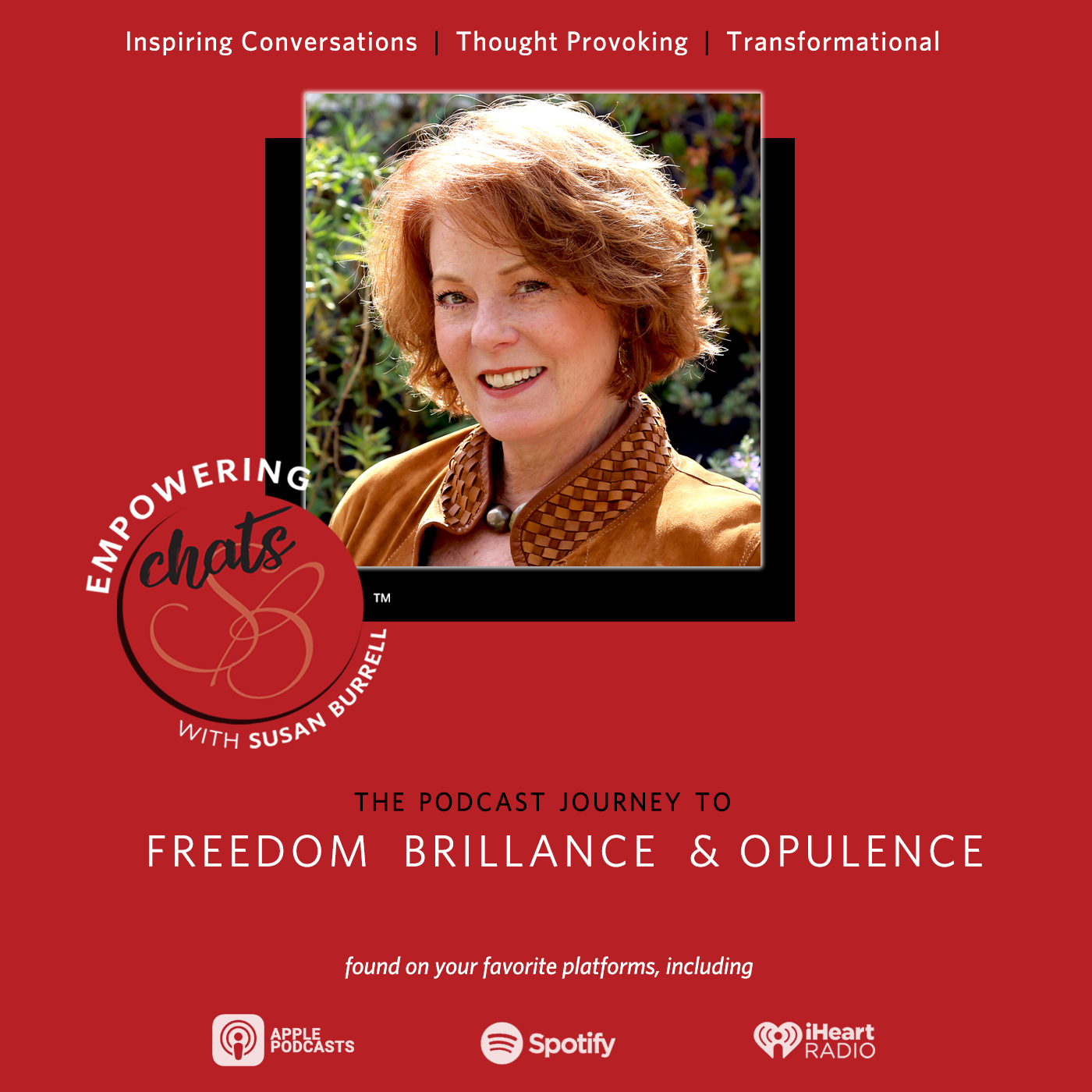 Join Susan and gather some empowering life skills to find your inner freedom, radiate your personal brilliance and live a rich and opulent life. Susan helps strong, capable women who have pockets of self doubt, access their inner wisdom and clarify their Truths. Susan's personal journey of removing energetic blocks within herself, tearing down barriers to personal success and happiness and building an inner foundation of love and courage, informs every conversation.Having come from a background in television and broadcast radio, Susan brings thought provoking guests to her show, asking the question of "How do you live an empowered life filled with freedom and happiness?" The conversations are always rich, peppered with guided meditations, mantras and the how-tos of living a mindful life. To learn more about Susan check out her website: SusanBurrell.com
Episodes
Friday Jan 20, 2023
Friday Jan 20, 2023
Ep #213 - Rising Higher - An Interview with Leanne Jamison & Katie Myers, hosts of the Sit Crooked, Talk Straight Podcast
I am here to welcome the hosts of the Sit Crooked, Talk Straight, podcast, Leanne Jamison and Katie Myers. They are both doing empowerment work with women in amazing and different ways. I was recently interviewed by these two incredible women on their podcast, and we had such a great connection peppered with some lively conversation that I just had to have them on Empowering Chats.
The focus of Leanne and Katie's podcast is women. They touch on real topics by real women who are looking for real change. They are both licensed therapists. Both of them are all about being their best version and empowering other women to align with their personal power.
Leanne says it's time to "Step up to the plate and break generational patterns." She is all about guiding women to get out of their own way in order to tap into their power.
The goal of their podcast is to enlighten women so they can rise higher and go further.
It's about teaching women to honor all parts of themselves by not handing over their self-worth to others.
It's also about not giving their inner critic all the power and learning to have self-compassion and love.
We touched on many topics, including working with other women in groups, learning to set boundaries and ultimately recognizing our own gifts and shining our light out into the world.
To listen to their podcast, Sit Crooked, Talk Straight, visit: podcasts.apple.com/us/podcast/sit-crooked-talk-straight
To learn more about Leanne Jamison visit: www.ezliving.space
To learn more about Katie Myers visit: www.releasewithkatie.com
To learn more about how I show up in the world please visit my website: susanburrell.com