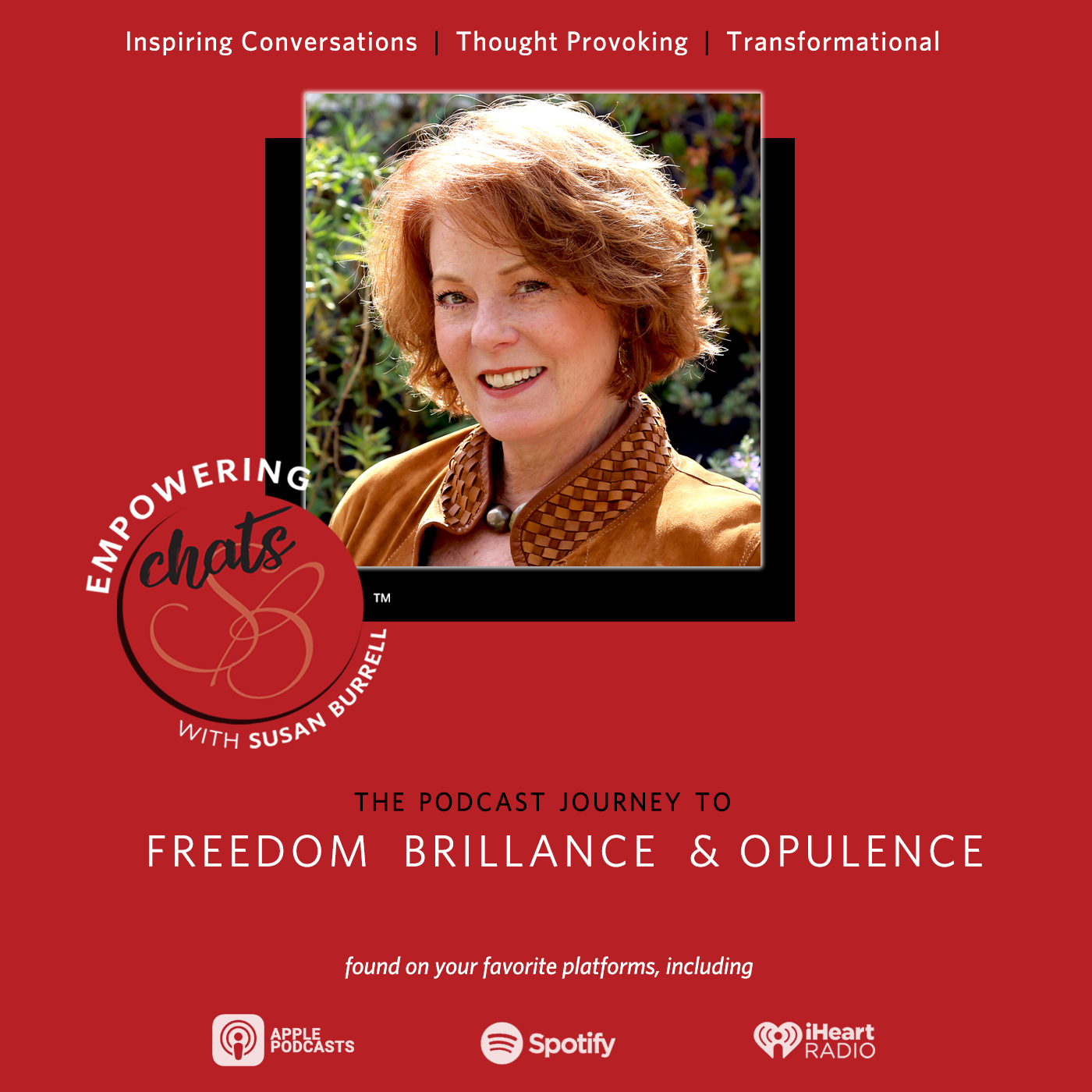 Join Susan and gather some empowering life skills to find your inner freedom, radiate your personal brilliance and live a rich and opulent life. Susan helps strong, capable women who have pockets of self doubt, access their inner wisdom and clarify their Truths. Susan's personal journey of removing energetic blocks within herself, tearing down barriers to personal success and happiness and building an inner foundation of love and courage, informs every conversation.Having come from a background in television and broadcast radio, Susan brings thought provoking guests to her show, asking the question of "How do you live an empowered life filled with freedom and happiness?" The conversations are always rich, peppered with guided meditations, mantras and the how-tos of living a mindful life. To learn more about Susan check out her website: SusanBurrell.com
Episodes
Friday Apr 14, 2023
Friday Apr 14, 2023
Ep- # 225 - An Interview with Dr. Greg Hammer, Professor at Stanford University School of Medicine, Mindfulness Expert and Author of GAIN without Pain: The Happiness Handbook for Health Care Professionals.
I am so thankful to have had the opportunity to interview this guest for my podcast. I am enchanted and thrilled to welcome Dr. Greg Hammer to this Empowering Chat. Greg is a Professor at Stanford University School of Medicine and wears many hats. He is not only a medical professional in the field of pediatrics, he is also a mindfulness expert and the author of GAIN without Pain: The Happiness Handbook for Health Care Professionals.
Greg began his journey into medicine by following his grander interest in the relationship between the very small and the very large.  His philosophy of seeing life through the lens of connection carried him into studying or "seeing" the human body in the same way. The larger vessel being our body with the smallest particle being the sub-cellular organs that make up these cells, tissues and organs that create the whole of the human body.  This is what led him to medical school.
Greg likes being forced to think on his feet and marrying his mindfulness practice with western medicine.
He has brought together the truth of his being with his knowledge of medicine. He approaches all his patients with compassion and presence. He wants to get to know his patients on a "human" level because this is who he is and how he feels compelled to be when helping his patients with their health issues. And he doesn't shy away from introducing the mindfulness and spiritual practice to his colleague and to his patients.
The 4 Pillars of the GAIN Method are: Gratitude, Acceptance, Intention and Non-Judgement. The GAIN Method was developed by Greg to help people combat negative thoughts and re-wire the brain with daily practice.
They are simple tools and just 3-minutes a day of practice can make a real difference. The GAIN Method is not just for healthcare professionals, it can help anyone who is seeking to overcome anxiety or stress in their daily life. Greg offers easy tools in his book and ways to live.
To learn more about Greg Hammer please visit: GregHammerMD.com
To order Greg's Book, GAIN Without Pain: amazon.com/GAIN-Without-Pain-Happiness-Professionals/dp/1951104013
To learn more about me and how I show up in the world please visit: SusanBurrell.com