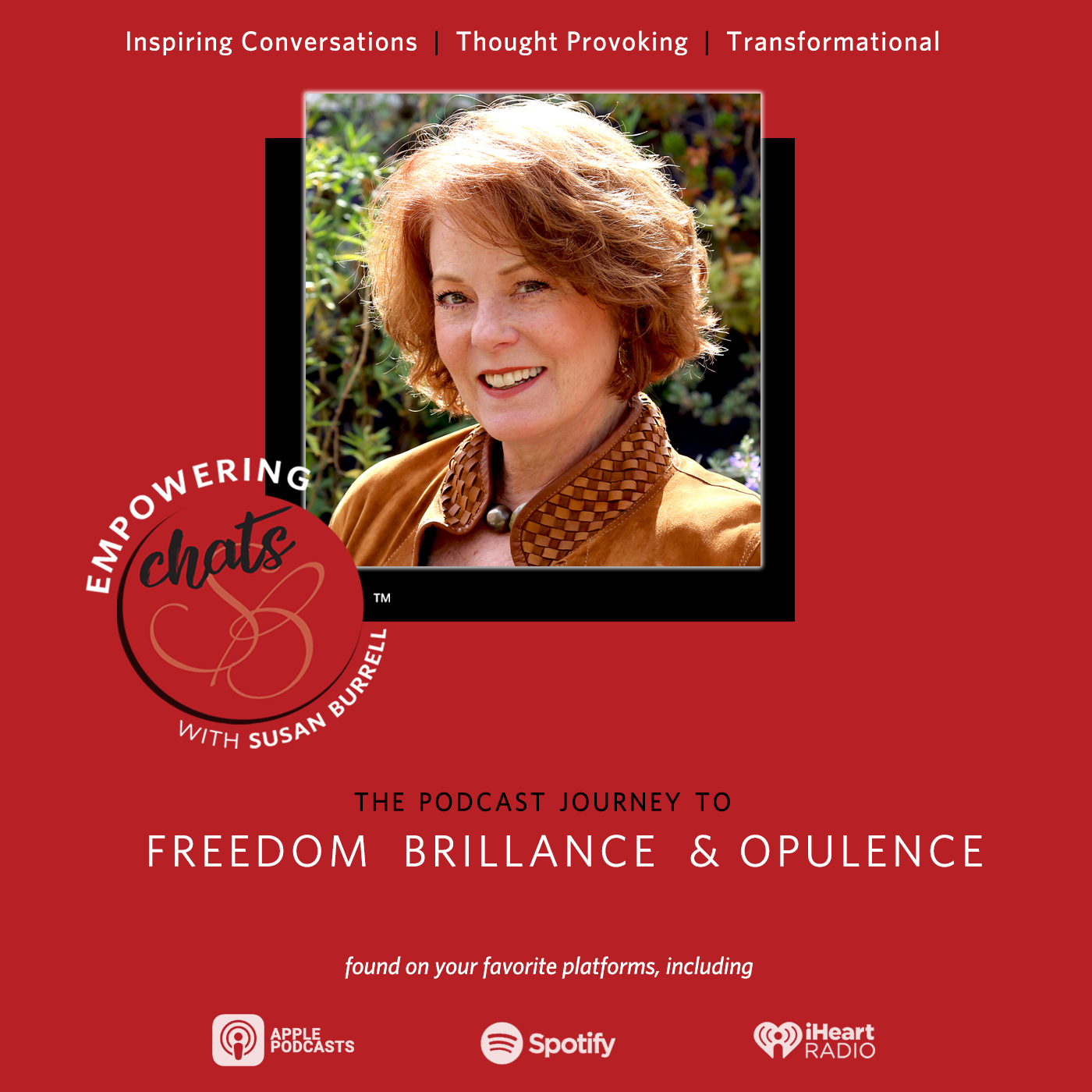 Join Susan and gather some empowering life skills to find your inner freedom, radiate your personal brilliance and live a rich and opulent life. Susan helps strong, capable women who have pockets of self doubt, access their inner wisdom and clarify their Truths. Susan's personal journey of removing energetic blocks within herself, tearing down barriers to personal success and happiness and building an inner foundation of love and courage, informs every conversation.Having come from a background in television and broadcast radio, Susan brings thought provoking guests to her show, asking the question of "How do you live an empowered life filled with freedom and happiness?" The conversations are always rich, peppered with guided meditations, mantras and the how-tos of living a mindful life. To learn more about Susan check out her website: SusanBurrell.com
Episodes
Friday Nov 11, 2022
Friday Nov 11, 2022
Ep #208 - The Authentic Self - An Interview with Author Iman Oubou
I can't wait for this conversation. This episode of Empowering Chats welcomes author, Iman Oubou – her book, The Glass Ledge, is all about how to break through self-sabotage and embrace your power to create your success.
Her book is so full of information and it includes exercises for readers to do in order to get clear as they explore their inner landscape. I think it is such an empowering book. Iman and I had a thoughtful, engrossing conversation about her book and why she feels called to help women.
So I asked her, why The Glass Ledge title? We all know about the glass ceiling, but why the glass ledge?
Iman explains that the glass ledge is an expression she came up with to refer to how women self-sabotage themselves. She goes on to say that her goal is to give women the tools they need to balance on the glass ledge and not go tumbling over the edge. When women trip over the glass ledge (me included, I experienced this myself) we lose control or we find ourselves moving off our path. And when that happens, according to Iman, many of us revert to the old patterns of anxiety, panic, fear and hopelessness.
The balancing occurs, Iman believes, when you begin to break free of those patterns and learn to rely on your self-assurance, confidence and conviction. That is really in a nutshell how it works. Her goal in writing The Glass Ledge, was to remove the external factors that many of us use to point to as a way to justify why we are not accessing our dreams or goals in life.
According to Iman, it's better to shift our goals to our internal battles. She points out that we can't control exterior barriers but we can focus on the self-imposed barriers we put on ourselves and allow change to occur from that vantage point.
Iman and I both agree that it starts with self-awareness, whether it's for women or men it is important to have self-awareness. The Glass Ledge is written in a way that forces you to ask yourself the hard questions and be honest with yourself in order to begin to shift and become self-aware in order to overcome those barriers.
Iman is also the founder of SWAAY, an all-in-one publishing platform for women, to champion the voices of female change-makers through the power of storytelling.
To learn more about Iman Oubou visit: swaay.com
To purchase her book: The Glass Ledge visit: amazon.com
To learn more about how I show up in the world please visit my website at: SusanBurrell.com