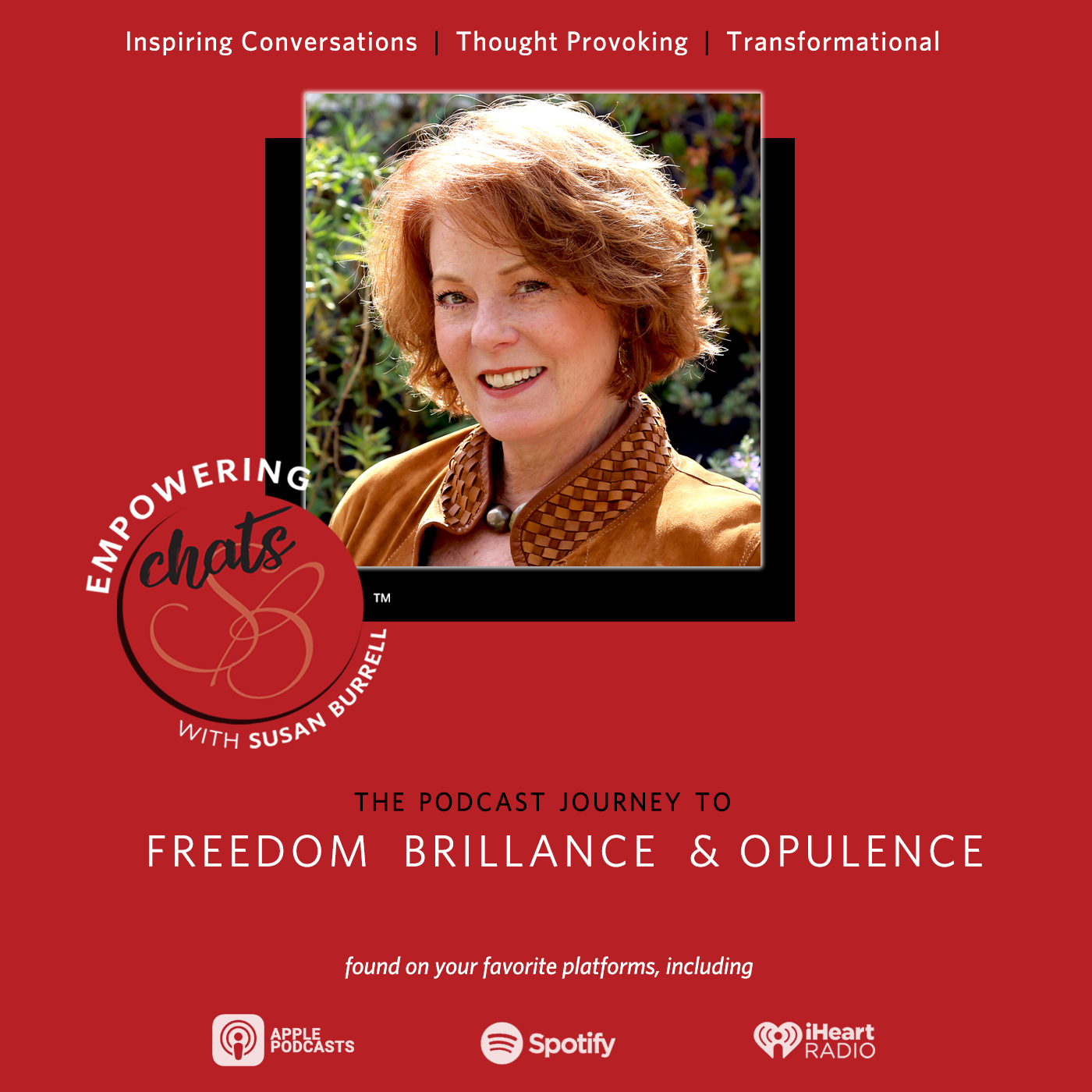 Join Susan and gather some empowering life skills to find your inner freedom, radiate your personal brilliance and live a rich and opulent life. Susan helps strong, capable women who have pockets of self doubt, access their inner wisdom and clarify their Truths. Susan's personal journey of removing energetic blocks within herself, tearing down barriers to personal success and happiness and building an inner foundation of love and courage, informs every conversation.Having come from a background in television and broadcast radio, Susan brings thought provoking guests to her show, asking the question of "How do you live an empowered life filled with freedom and happiness?" The conversations are always rich, peppered with guided meditations, mantras and the how-tos of living a mindful life. To learn more about Susan check out her website: SusanBurrell.com
Episodes
Friday Apr 29, 2022
Friday Apr 29, 2022
Ep. #183 - The Energy of Numbers. An interview with Astro-Numerology Expert and Author, Jesse Kalsi.
The Energy of Numbers. What does that mean? My guest, Astro-numerology Expert and Author Jesse Kalsi is my guest for this episode of Empowering Chats and we explore the meaning and vitality of numbers. Our chat centers around the unique energy that surrounds our personal numbers and how to tap into that energy.
Jesse talks about his attraction to numbers. He shares how he has always been intuitively drawn to numbers and how the energy of numbers affects our lives.
Jesse uses the term "AstroNumerology" because he associates numbers with planets, which are astronomical bodies.  He further explains that AstroNumerology is not about adding numbers up; but rather about looking at each individual number, as each one represents a particular planet.  
When doing a reading he looks at a person's date of birth first – and then the other numbers that are part of their lives, like the numbers that accompany their home address or their place of business. Jesse emphasizes the importance of using numbers to harmonize all the good in your life.
The intent is to raise the energy in your home and around your environment. It's about attracting the positive energy and then lifting the vibration and rising up.
Jesse also incorporates the Chakra energy system in balancing the body. Over the past twenty years he has consulted thousands of people and has affected their lives in a positive way.
To learn more about Jesse visit his website: JesseKalsi.com
To purchase his book All about Numbers: JesseKalsi.com/books
To learn more about how I show up in the world please visit my website: SusanBurrell.com