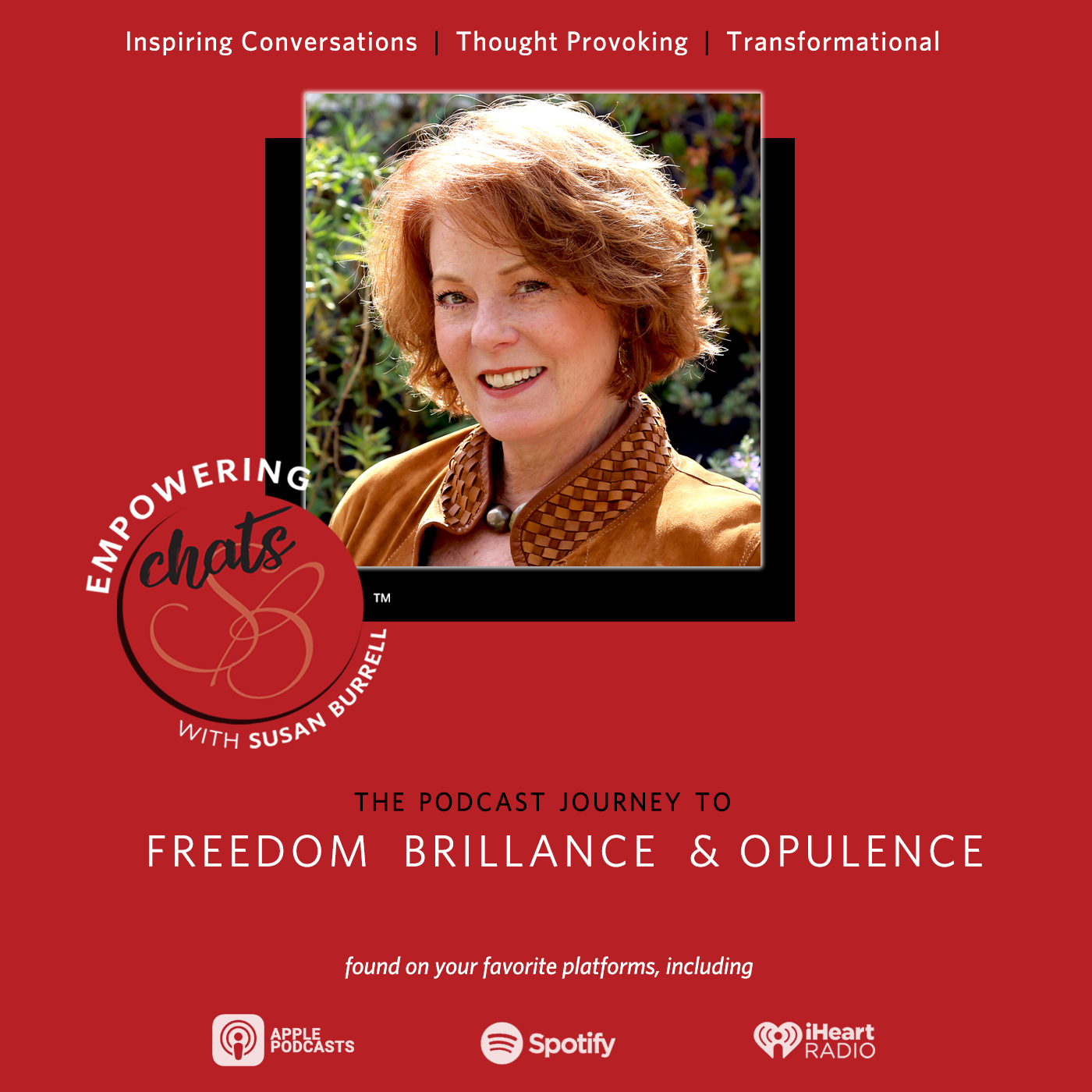 Join Susan and gather some empowering life skills to find your inner freedom, radiate your personal brilliance and live a rich and opulent life. Susan helps strong, capable women who have pockets of self doubt, access their inner wisdom and clarify their Truths. Susan's personal journey of removing energetic blocks within herself, tearing down barriers to personal success and happiness and building an inner foundation of love and courage, informs every conversation.Having come from a background in television and broadcast radio, Susan brings thought provoking guests to her show, asking the question of "How do you live an empowered life filled with freedom and happiness?" The conversations are always rich, peppered with guided meditations, mantras and the how-tos of living a mindful life. To learn more about Susan check out her website: SusanBurrell.com
Episodes
Friday May 19, 2023
Friday May 19, 2023
EP# 229 - The Rich Power of Your Chakras, An Interview with Yoga Teacher and Author, Masuda Mohamadi
This interview began with laughter. The kind that brings forth playfulness and joy. I am so excited to introduce my guest, Masuda Mohamadi.  She is a yoga teacher and an author. Her book is entitled, "Unlock the Power of Your Chakras." And let me tell you this is one fantastic and powerful book.
As I said, I started this interview with laughter which is centered in the Navel Chakra. And the laughter was just a natural response to my connection with Masuda and the wonderful pre-interview we had before I started recording this episode. I love my job and the many interesting and fascinating people I get to connect with.
Masuda attended a retreat many years ago that introduced her to the body chakra system. As she explored the body chakra graph even more, she realized she had lost touch with her own body. And this new practice taught her a roadway back into her essence. 
What I absolutely love about this book is that Masuda has included special tools and / or practices within its pages. Including, journaling questions, affirmations, healing practices and the symbols, with descriptions for each Chakra.
And I love that the edges of the book are color-coded according to the corresponding chakra. This makes it easy to explore whichever section calls to you.
Each chapter is dedicated to a specific chakra and helps you have an immersive experience. Masuda combines her many years of yoga experience with current psychology studies and her own experience to help get you closer to your true nature and to deeper levels of love and compassion.
To learn more about Masuda Mohamadi I invite you to visit her website: MasudaMohamadi.com
To purchase, Unlock the Power of Your Chakras visit: MasudaMohamadi.com/the-book
For more about how I show up in the world please visit: SusanBurrell.com