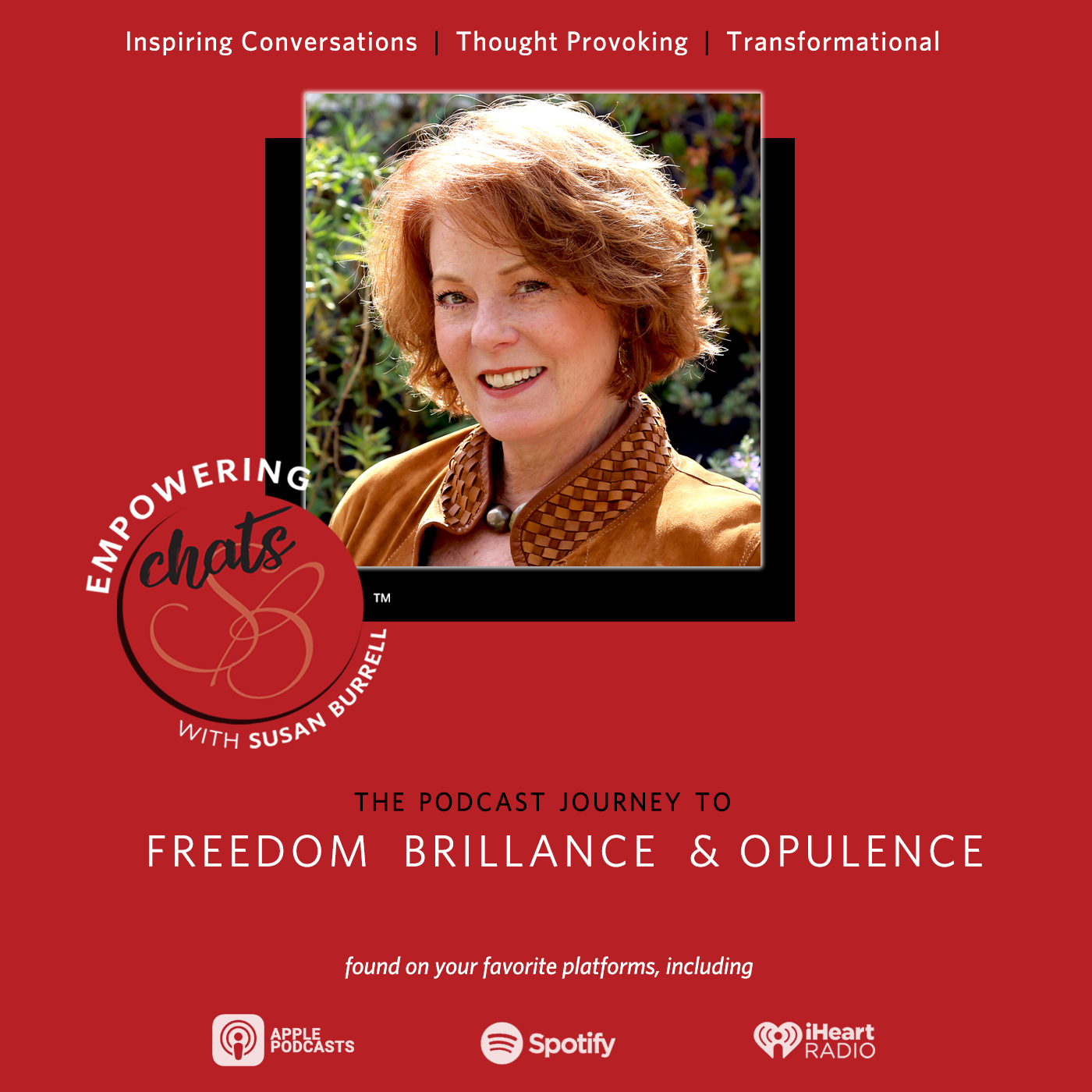 Join Susan and gather some empowering life skills to find your inner freedom, radiate your personal brilliance and live a rich and opulent life. Susan helps strong, capable women who have pockets of self doubt, access their inner wisdom and clarify their Truths. Susan's personal journey of removing energetic blocks within herself, tearing down barriers to personal success and happiness and building an inner foundation of love and courage, informs every conversation.Having come from a background in television and broadcast radio, Susan brings thought provoking guests to her show, asking the question of "How do you live an empowered life filled with freedom and happiness?" The conversations are always rich, peppered with guided meditations, mantras and the how-tos of living a mindful life. To learn more about Susan check out her website: SusanBurrell.com
Episodes
Friday Apr 21, 2023
Friday Apr 21, 2023
EP-#226 – An Interview with Michelle Welch a Medium and Author of Spirits Unveiled: A Fresh Perspective on Angels, Guides, Ghosts & More
Since childhood, Michelle Welch has experienced spirits and angels that live beyond the veil, that live in the non-physical world. For as long as she's existed, she has sensed or "seen" angels, fairies, and also those energies or spirits that would scare her. She has never really had the sense or felt the separation between the physical world and the spirit world – many times they would simply blend together.
Michelle and I shared a powerful chat about the importance of acknowledging those energies which many of us empaths feel when the veil is lifted. For me personally I feel I am here to be the light and give love to all that some in contact with. It sounds easy but it's not. It takes work to be light and spread the love. I believe that is what Humanity is requiring of us right now.
Through a journey of exploration and also denial, Michelle finally learned to embrace her psychic gifts and share them with the world.
We took a deep dive in this Empowering Chat, in order to lift the veil and explore the spirit world. According to Michelle it is not all light and love. She explains that sometimes what we encounter when the veil is lifted, can be unkind and dark. And it's not about getting scared, it's simply about understanding that they too exist.
In her book, Spirits Unveiled, Michelle explores all of it, angels and spirit guides as well as the scarier entities like ghosts and demons. She explains the different types of spirits that flow on earth and how to understand these energies. She shows you how to work with different spirits and how to set boundaries.  This book can also help boost your intuition and spiritual practice.
Michelle is a licensed attorney and uses her intuitive abilities to pick juries in high profile court cases. She also hosts the podcast SoulWhat and is the CEO and owner of the Northwest Tarot Symposium and The International Divination Event.
To learn more about Michelle Welch visit: MichelleWelch.com
To purchase her book, Spirits Unveiled: MichelleWelch.com/author
To learn more about how I show up in the world, please visit my website: SusanBurrell.com